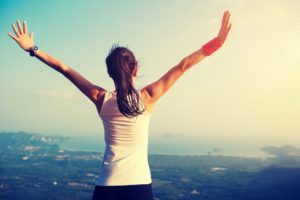 Congratulations on taking this first step towards improving your health! The doctors and staff at Bloom Chiropractic and Wellness Center value your health and will work with you to reach your optimum health potential. Our goal is to provide the most current and effective healing techniques and therapies as well as offering quality nutritional supplements.
On your first visit you can expect to be in the office for about an hour. You will first watch a short film overviewing chiropractic and the Activator Method of adjusting. Following the film, the doctor will go through your new patient paperwork with you, ask you a few more questions and perform a detailed exam. The doctor will then go over the results of the exam with you, explain your treatment options, and discuss expectations for recovery. Then, provided you want to continue with treatment, you will get adjusted on your first visit and may have a therapy performed depending upon the doctors findings.
---
New Patients: Please Print Off and Fill Out The Following Form:
New Patient Paperwork – Download and Print
---
Please Also Read The Following Before Your First Visit:
Payment Options – Download and Print
Privacy Policy – Download and Print
---
Additional Forms
Consent To Treat A Minor – Download and Print
Auto Accident Paperwork – Download and Print
Worker's Comp Paperwork – Download and Print
ChiroHealth Enrollment Form – Download and Print
---
No Show Policy
A $10 no show fee will be charged for appointments not cancelled within 6 hours of their scheduled time.
Patients that do not cancel within 6 hours of their massage appointment, will be charged 1/2 the price of the massage.
---
Accepted Insurances
Blue Cross and Blue Shield, Healthpartners, Ucare, Medica, United Health, Preferred One, Aetna, Select Care, Medicare, Medicaid, Automobile Accidents, and Worker's Compensation Injuries